In comments to my last post, Kevin Donovan makes a good point:
I don't think that's quite fair. The partying teenager doesn't know that they may become the somber politician. Or the celebrity. Nor do they necessarily know that certain pictures are in existence (maybe lying dormant on a high school friend's hard drive, ready to be shared).

I think we're in for a lot of surprises and pain for my generation, but ultimately people will have to accept that young people do certain things that their older selves would not.
To be clear, I'm not claiming that there are no consequences to putting embarrassing photos on Facebook. Anything you put online could be saved by anyone who sees it, and could surface years later. That could be embarrassing, especially if you wind up getting nominated for a cabinet post.
But here's the thing: we've now had three presidents in a row that are widely believed to have engaged in illicit drug use in college. When Bill Clinton faced questions about his drug use, he was forced to make the ridiculous argument that he "didn't inhale." By the time Barack Obama was running for president, he was able to say "I inhaled—that was the point."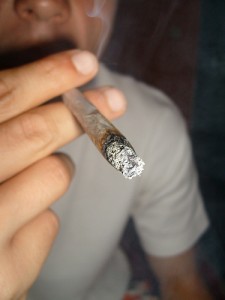 Public attitudes are changing rapidly, and I think the Internet will only accelerate that development. When Kevin gets nominated to be head of the World Bank in 2029, half the people on his Senate confirmation committee will have been users of Facebook (or its non-walled-garden successor) for the preceding 20 years. I suspect most of them will intuitively understand that it's inappropriate to reject an otherwise-qualified nominee because they made a lewd gesture to a camera 20 years earlier.
Of course, any compromising pictures of Kevin that exist will probably get circulated, and he might find that personally embarrassing. But I suspect that personal embarrassment will be the extent of the "serious consequences." Rejecting a job candidate because of the embarrassing photos on his Facebook page will seem as silly in 2029 as rejecting a presidential candidate because he inhaled does today.