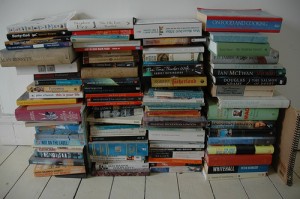 The chorus of voices against the Google Book Search deal keeps getting louder. Earlier this month, most of Google's competitors and a raft of public interest organizations filed formal comments opposing the deal. Then a couple of weeks ago, the Librarian of Congress weighed in in opposition. Late on Friday evening, the Department of Justice filed the government's official brief. The bottom line: "As presently drafted, the Proposed Settlement does not meet the legal standards this Court must apply."
James Grimmelmann has a good rundown of the government's concerns:
The DoJ, speaking on behalf of the United States, has two broad areas of concern: fairness to copyright owner class members and protecting competition…

On the class-action fairness side, the DoJ is concerned about whether the named plaintiffs adequately looked out for orphan owners and for foreign owners. If the settlement were flipped to opt-in for out-of-print works, that would solve a lot of the orphan issues, but the DoJ also suggests that other modifications to reduce the conflicts of interest (such as better escrowing procedures) could work, too. As for foreign owners, the DoJ's idea is that the named plaintiffs should include class representatives who are foreign copyright owners for in-print and out-of-print books…

On the antitrust side, the DoJ is deliberately cautious, saying it has an open investigation. I suspect that one of the reasons for caution is to avoid committing while negotiations are still open. They raise four issues, some of which I simply hadn't noticed.
The antitrust concerns are fairly technical. The bottom line, though, is that the Obama administration has thrown its weight squarely against this deal in its present form. I have to imagine that the judge will reject the deal in its current form and order the parties back to the negotiating table. The real question is what guidance, if any, the judge will give the parties, and if so how large the changes he demands will be. He could also respond to the criticism by making structural changes to the negotiation, such as appointing independent counsel to represent foreign rights holders or the owners of orphan works.
The government was careful to emphasize that they're not opposed to a deal in principle. Presumably they don't want to kill a deal outright, and they also may want to give themselves some leverage to influence the shape of the second draft. This case is far fro over.