Jerry Brito points to a BBC interview with Mick Jagger:
People only made money out of records for a very, very small time. When The Rolling Stones started out, we didn't make any money out of records because record companies wouldn't pay you! They didn't pay anyone!

Then, there was a small period from 1970 to 1997, where people did get paid, and they got paid very handsomely and everyone made money. But now that period has gone.

So if you look at the history of recorded music from 1900 to now, there was a 25 year period where artists did very well, but the rest of the time they didn't.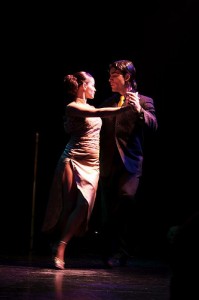 As Jerry points out, you can go back much further than 1900. When people look back from the year 2100, I think they'll see the period 1960-2000 as basically a fluke: a brief window of time where technological forces centralized the music industry to an unprecedented degree and drove massive profits to a tiny number of musicians and firms.
Forty years was long enough to convince everyone that the new structure of the industry was permanent. But it wasn't. The decentralizing power of the Internet is now returning us to the historical norm, which was for music to be primarily a hobby like tennis or dancing. It is possible to make a living doing these things, but you're not likely to get rich doing them. And hardly anyone considers that a public policy problem.