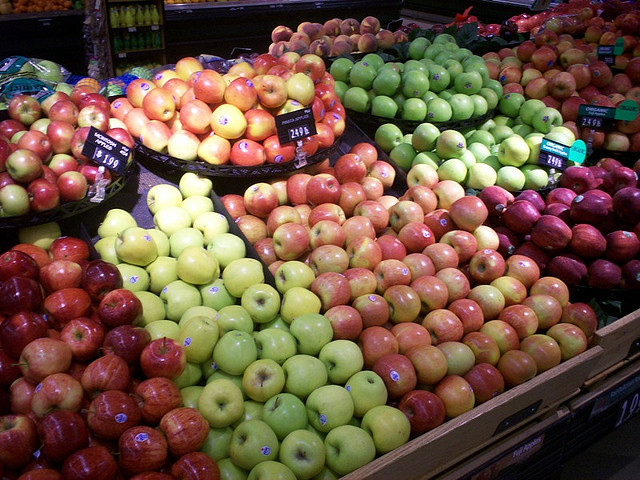 In the conclusion of my interview with James Bessen we talk about the difficulty of measuring software-driven economic growth, a topic I've written about before.
Timothy B. Lee: How should we think about the value that consumers get from the rapid technological changes you've described?
James Bessen: Cowen argues that innovation today isn't the same quality as it was in his grandmother's day. I think you have to be very careful about that because while it's true that innovation today tends to be qualitatively different in a couple of ways, that doesn't necessarily mean it's any less significant.
The innovations of a hundred years ago were a lot about the mass production of standardized goods. You think about the automobile or electrical appliances, these were things that affected most people and so you can look at an invention from that time, like the automobile was something that most people eventually used. Electrification was also something most people used. It affected most lives. That was because these were standardized products produced for a mass market.
In contrast, information technology is about meeting custom needs. It allows things to be tailored.
What's an example of that?
One of the things that the desktop publishing revolution did was that it allowed tailored advertising. Software allowed A&P to target advertisements very finely. They could work from a database, track the items, automatically modify the flyers that were going out to each neighborhood—geared to the demographics of those neighborhoods and the particular things they were selling in those stores. It all worked in a very efficient way. It would've been possible to do that before, but it would've been way too costly.
This is an example of flexible manufacturing, which is also useful in terms of producing goods that are tailored to peoples' needs.
Today's super markets carry 50 times as many items as the grocery store of 80 years ago. That's made possible by flexible manufacturing, computerized logistics, inventory control. Supermarkets have computerized systems for keeping track of what's being sold at the register, what's being shipped from the warehouse, and so forth.
Last time I was in the supermarket, I counted and I think there were 12 kinds of apples, 10 different tomatoes, etc. Which I'm guessing would not have been true in the 1970s.
I remember when I was in college, I went to dinner at a friend's house. They were Italian, and we had to go down to the North End in Boston to get Italian sausage with fennel seeds. Now you can find that all over the country in all sorts of neighborhoods.
Obviously somebody is buying these things. None of these things affect most people like the automobile did. But most people are benefitting from some of these things. So it's a qualitatively different technology. It's much harder to measure its impact, with all of these products. It's very hard to judge what the different qualities of those 12 types of apples, or 20 types of olive oil, or whatever it is.
This must make it hard for the statisticians at the Beureau of Labor Statistics to compute inflation rates.
It's an impossible problem to measure those things. Quality change is difficult enough to measure for something like an automobile or a computer. Here you're talking about two orders of magnitude more products. So in a sense, innovation and technological change have a very different feel today than they did in Grandma's day, but that doesn't mean that they're anything less.