The Discovery Institute, a conservative think tank based in Seattle, has become the global headquarters for anti-Darwin agitation. The Institute has groomed a roster of credentialed commentators who are more than happy to explain how and why Darwin got it wrong. In its place, they offer a concept called "intelligent design." The idea is that someone (they carefully avoid saying who) must have guided the process of evolution (they carefully avoided saying how) in order to produce the life we see around us today.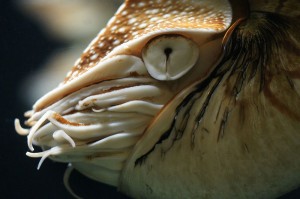 As the centerpiece of their argument, they point to examples of what they regard as "irreducible complexity." These are structures such as eyes, wings, or bacterial flagella that, they claim, could not have arisen via a gradual process of evolution. They suggest, for example, that there's no way an eye could have evolved gradually. After all, a halfway-developed eye would be worse than useless. So either a full-blown eye emerged in one step (a fantastically unlikely event) or evolution must have had help from an "intelligent designer."
The problem with this argument is that the premise isn't true: nature is actually full of examples of "proto-eyes" at various stages of development. Richard Dawkins has a particularly lucid explanation in Climbing Mount Improbable. And Wikipedia also does a decent job of explaining the likely stages of eye evolution. Moreover, there's evidence that eyes evolved several different times in different parts of the animal kingdom—many different animals have eyes that work in ways that are functionally similar but different in subtle ways that suggest separate evolution.
Similar explanations have been made of other phenomena generally offered as examples of "irreducible complexity"; Dawkins offers a detailed explanation for how wings might have evolved in Mount Improbable. Here is an explanation of where flagella could have come from.
So on the merits, this argument isn't very strong. Biologists do, in fact, have plausible explanations for how most of the commonly-cited examples examples of "irreducible complexity" could have developed gradually. However, I don't think scientific credibility is really the point. The theory of intelligent design isn't designed to win scientific arguments so much as exploit a common cognitive bias among non-scientists. As I argued on Thursday: people are used to thinking about the world in terms of direct cause-and-effect relationships. If they see an orderly result, they assume that some specific person or thing must have orchestrated that result.
I think there's a deep connection between the mistaken intuition that drives support for intelligent design and Jimmy Wales and Larry Sanger's mistakes in building Nupedia. They're really two sides of the same coin: Intelligent design proponents see an complex, orderly outcome and they conclude that there must have been someone overseeing the process. Wales and Sanger wanted a complex, orderly outcome, and they believed that they needed someone overseeing the process in order to get there.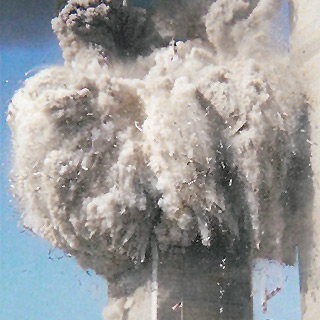 My friend Julian Sanchez once called this phenomenon the "intelligent design fallacy," and it's a term I plan to use regularly on this blog. Once you start thinking about the intelligent design fallacy as a systematic cognitive error, you start to see it everywhere you look. A lot of conspiracy theories are just special cases of the intelligent design fallacy: a phenomenon (like AIDS or the collapse of the towers on 9/11) may have a plausible naturalistic explanation, but people seem to leap to the conclusion that there must have been a human being orchestrating it. On the other side of the coin, there are lots of examples where people want to produce some outcome (like an encyclopedia or an operating system) and mistakenly assume that that outcome can only be achieved if a hierarchical institution supervises the entire process.