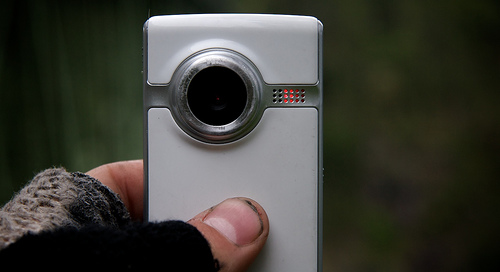 So I was getting ready to link to this piece by Robert Capps in Wired about the rise of "good enough" technology. I was planning to point out that this was just another term for disruptive innovation. I was congratulating myself on this deep insight, until I got to page 2:
To a degree, the MP3 follows the classic pattern of a disruptive technology, as outlined by Clayton Christensen in his 1997 book The Innovator's Dilemma. Disruptive technologies, Christensen explains, often enter at the bottom of the market, where they are ignored by established players. These technologies then grow in power and sophistication to the point where they eclipse the old systems.

That is certainly part of what happens with Good Enough tech: MP3s entered at the bottom of the market, were ignored, and then turned the music business upside down. But oddly, audio quality never really readjusted upward. Sure, software engineers have cooked up new encoding algorithms that produce fuller sound without drastically increasing file sizes. And with recent increases in bandwidth and the advent of giant hard drives, it's now even possible to maintain, share, and carry vast libraries of uncompressed files. But better-sounding options have hardly gained any ground on the lo-fi MP3. The big advance—the one that had all the impact—was the move to easier-to-manage bits. Compared with that, improved sound quality just doesn't move the needle.
So… disruptive innovation is everywhere, and I'm hardly the only person to have noticed it. The MP3 example is actually an interesting one about which I'll probably have more to say in a future post.