Cato's Center for Trade Policy Studies released a study last month on the economics of expanded immigration to the United States. Economists Peter B. Dixon and Maureen T. Rimmer use a general equilibrium model to predict how various policy changes would affect the US economy. In two of the seven scenarios examined, the federal government further cracks down on illegal immigration, reducing the number of illegal immigrants living and working in the United States. In the other five scenarios, the federal government liberalizes immigration by creating a variety of "guest worker" visas that would give more immigrants the potential to be legally-sanctioned guest workers rather than illegal immigrants.
They conclude that the two restrictive scenarios would reduce the average income of US households, while liberalization would increase the incomes of US households. And the effects are significant. Cracking down on illegal immigrants is projected to cost American households about $80 billion, while liberalization could generate as much as $180 in higher incomes for US households. I'm not an econometrician, so I can't evaluate their economic model in any detail, but the basic logic here seems sound. One key point is that bringing new, mostly unskilled workers into the economy will create new managerial and professional jobs that will generally require the kind of experience and English fluency that most new immigrants lack. So even if immigrants exert downward pressure on the very low end of the wage scale, many native-born workers would benefit from the new opportunities created by increased immigration. Dixon and Rimmer find the net effect on American households (excluding the immigrants themselves, who obviously benefit tremendously) is positive.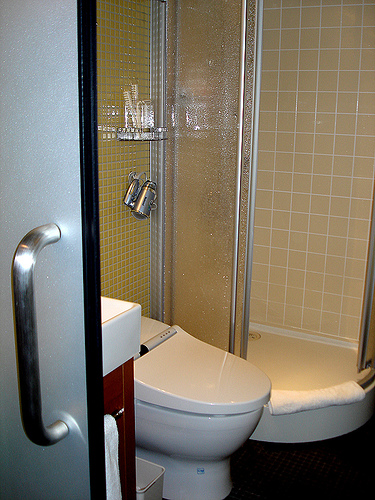 So I liked the study. But there were a few parts that made me wince, especially given that it was published by the Cato Institute. In particular, the study talks about the need to "facilitate the transfer to U.S. households of part of the guest-worker surplus," and later about the increased wealth created by migration being "extracted for the benefit of U.S. households." To put this in somewhat blunter terms: Dixon and Rimmer are proposing to take money from the Hispanic woman scrubbing toilets for $10 an hour and transfer it to Joe the Plumber. This proposal doesn't exactly warm my heart.
It's not hard to understand their motivation. Increased immigration is a generally win-win proposition that's being blocked by a nativist backlash. I assume the idea is to buy off some of those angry American voters by promising them a big chunk of the "surplus" generated by immigration reform. And as a matter of blackboard economics, this makes sense. The woman scrubbing toilets is still better off than she would have been if she'd been forced to stay in Guatamala (or even perhaps as an undocumented worker). And the American worker not only gets an opportunity to take one of those new managerial jobs that got created, but he also gets some nice government benefits to boot.
I think the problem with proposals of this sort (beyond the basic offensiveness of Robin-Hood-in-reverse schemes) is that they misread the politics of the issue. The anti-immigration movement is driven by deep and often irrational fears. The kinds of people who make hatred of "illegals" a key part of their political identity are not looking for a slightly larger slice of the economic pie, and they're not going to be persuaded by earnest economists with complicated models.
At the same time, this kind of narrow, technocratic approach is likely to turn off some of the natural allies of broad-based immigration reform: liberals whose primary concern is for the immigrants themselves. The political left is split between liberal elites who see immigration as fundamentally a human rights issue, and a populist faction, led by the labor movement, that sees immigration as a threat to American jobs. The populists have gotten tremendous traction by arguing that immigration reform is really a conspiracy by big business to undercut the wages of American workers by importing and exploiting low-skilled immigrants. I don't think this is true, but publishing studies focusing on the need to "extract" the fruit of foreign workers' labor for the benefit of Americans doesn't do much to dispel this impression.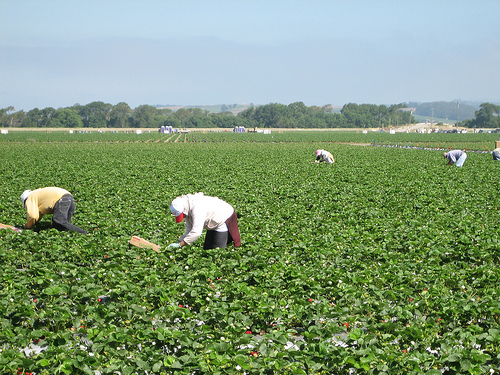 I think a far more effective approach is to use what is probably the most powerful weapon in American politics: our now deeply-rooted and emotional commitment to the principle of equality before the law. Over the last 50 years, American society has undergone wrenching transformations that moved us toward equality for Catholics, blacks, Jews, women, gays and lesbian, and other traditionally disfavored groups. We achieved these reforms not by emphasizing how reform would benefit straight white men, or by building complex models of how oppression depressed GDP, but by focusing on the cruelty of the status quo and appealing to America's founding ideals. We've now reached the point where opponents of equality for blacks or Jews are not only in the minority, but are among the most despised people in society.
I think the same strategy needs to be employed on behalf of immigration reform. The problem with our immigration laws is not primarily that they are economically inefficient (Jim Crow wasn't efficient either). The problem is that they deny civil rights to millions of hard-working individuals based on a factor over which they have no control: their place of birth. I'm sure Dixon and Rimmer mean well, but their narrow focus on the costs and benefits of immigration to American households not only ignores powerful arguments about justice, it actually undercuts them by accepting the premise that we're justified in ignoring the welfare of the millions of people who are in such deep poverty that they're willing to risk their lives for the privilege of picking our strawberries and scrubbing our toilets.