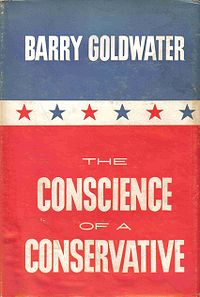 Ilya Somin has another thoughtful post about the prospects for a liberaltarian movement:
The range of issues where libertarians and liberals genuinely agree is narrower than Lee assumes. Most liberals do not in fact agree with libertarians on civil liberties, the war on drugs, and gay rights. Certainly, both groups decry many conservative policies on these issues. But they don't really agree on the alternatives to them. On civil liberties, for example, many liberals favor hate speech laws, restrictions on political speech by corporations, wide-ranging sexual harrassment laws that infringe on freedom of speech, and so forth. On gay rights, libertarians favor laissez-faire, while liberals tend to favor antidiscrimination laws that restrict the freedom of private organizations. On the War on Drugs, only a minority of liberals favor anything close to the full-blown legalization advocated by libertarians. Foreign policy, of course, is an issue that divides both liberals and libertarians among themselves.

The conservative-libertarian free market think tanks Lee points to succeed because the conservatives and libertarians there agree not only on rejecting liberal economic policies but also on an affirmative agenda of severely restricting government's role in the economy. It would be much more difficult to run an economic policy think tank that brought together libertarians with "compassionate conservatives" who want to replace liberal economic interventions with conservative ones.
I'm confused by this because the situations seem pretty parallel to me. As Somin acknowledges, there are lots of right-wingers, "compassionate conservatives" included, that aren't interested in any part of the libertarian policy agenda. I can't remember the last time the Family Research Council published something I agreed with, even on "economic issues." I think Pat Buchanan's views on "economic issues" are appalling.
Fusionist organizations deal with these elements of the conservative movement by mostly ignoring them. They don't write about their work. They don't hire their employees or publish their scholars' work. And instead, they work with people in the more free-market-friendly corners of the conservative world. On the margin, this raises the prominence of the free-market parts of the conservative agenda relative to the non-free-market parts. And over time, conservatives have increasingly come to see the libertarian vision of economic policy as the conservative economic policy agenda.
The distribution of opinions on the liberal side is similar. Common Cause doesn't see eye-to-eye with libertarians on First Amendment issues. The ACLU largely does. And so a liberaltarian organization would hire ACLU-style liberals rather than Common-Cause-style liberals to work on First Amendment issues. And on the margin, this would raise the prominence of ACLU-style First Amendment advocacy relative to Common-Cause-style First Amendment advocacy within the liberal movement. You can tell a similar story on gay rights, the drug war, immigration, and other issues. The liberal movement is not monolithic; on each of these issues you'll find some parts of the liberal movement like what libertarians have to say and others where they don't. A liberaltarian organization would build relationships with the libertarian-friendly parts of the liberal movement on each of these issues, thereby nudging the liberal movement in a more libertarian direction on these issues.
The only reason this seems more awkward on the left is that the project is much further along on the right. People who are "in the trenches" together tend to see their views converge over time. People who are used to glaring at each other across the barricades tend to have their views diverge over time. So after a half-century of fusionism, conservatives and libertarians are used to taking each others' arguments seriously especially on "economic issues. In contrast, a half-century of thinking of each other as being on opposite ends of the political spectrum has accustomed liberals and libertarians to dismissing each others arguments out of hand, even on "social issues." But that asymmetry is largely a result of the fusionist alliance, it's not a deep fact about political philosophy. And although path-dependency is a powerful force, there's no reason it needs to be a permanent feature of the American political landscape.