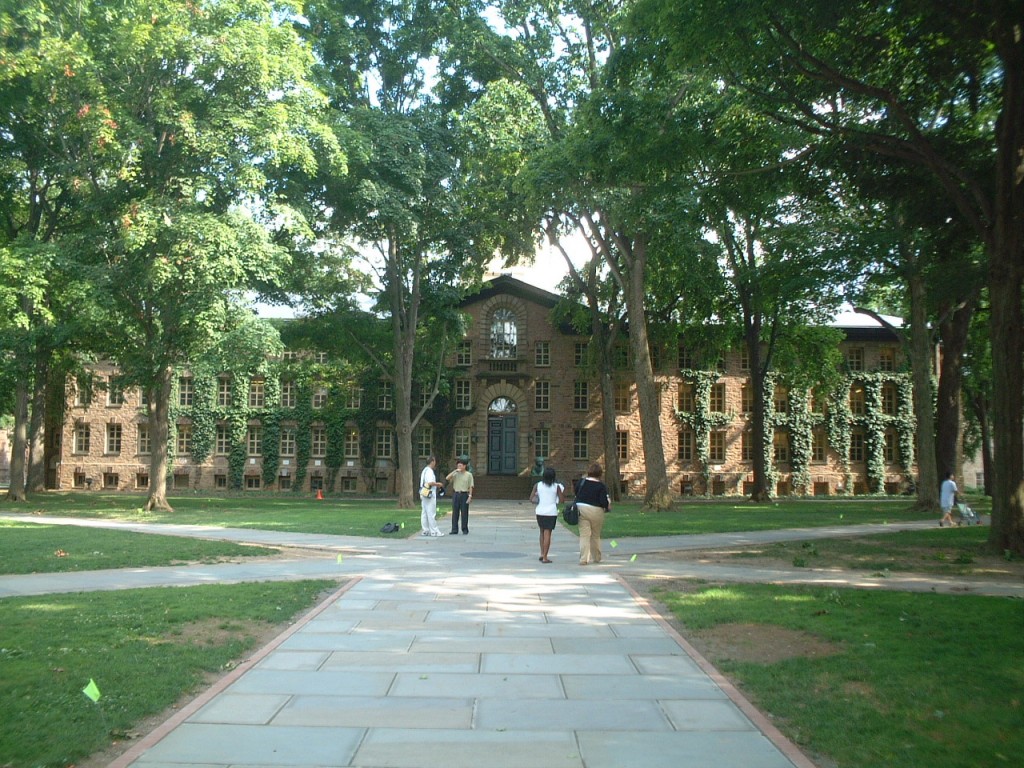 Matt Yglesias points me to a a new report on the future of higher education from the Center for American Progress. The report has Clay Christensen, the author of The Innovator's Dilemma, as its lead author. Not surprisingly, he leans heavily on his own concept of disruptive innovation, which I've blogged about in the past. He argues that online learning threatens to undermine the business model of traditional universities as disruptive innovations have done in many other industries:
For decades now [universities] have offered multiple value propositions around knowledge creation (research), knowledge proliferation and learning (teaching), and preparation for life and careers. They have as a result become conflations of the three generic types of business models—solution shops, value-adding process businesses, and facilitated user networks. This has resulted in extraordinarily complex—some might say confused—institutions where there are significant coordinative overhead costs that take resources away from research and teaching.
I'm probably biased since I'm currently employed in the industry under discussion, but this seems wrong-headed. In particular, dividing universities into separate "business models" that are then analyzed for economic efficiency is reductionist and myopic. Obviously, one of the benefits of a college education is that you learn skills and knowledge that raise your subsequent earning potential. But to evaluate colleges based on the efficiency with which they convey particular bits of information to students is rather missing the point.
Many college students study subjects that bear little if any relation to the work they subsequently perform in the labor force. Even students who study a practical subject like computer science or chemical engineering wind up learning a lot of material not directly relevant to their subsequent careers, and they require a lot of on-the-job training when they graduate. Indeed, the software industry is full of people who studied something other than computer science in college, or don't have college degrees at all.
So a traditional four-year college is a pretty inefficient way to learn career specific information and skills. Yet a college degree does seem to raise a student's wages, even if he studies a subject unrelated to his subsequent career. And counterintuitively, academically-oriented universities and liberal arts colleges seem to improve their students' career prospects more than more vocationally-focused community colleges. I don't think anyone clearly understands why this happens, but this seems like a problem you need to wrestle with if you want to suggest ways to reform higher education. And Christensen doesn't really do this.
My own tentative theory is that the primary function of an undergraduate education is to allow the student to join a scholarly community, and in the process to soak up the values and attitudes of that community. There are a variety of character traits—intellectual curiosity, critical thinking, self-direction, creativity—that are best learned by being immersed in a community where those traits are cultivated and rewarded. They're not on the formal curriculum, but they're implicit in much of what happens on a college campus.
Spending four years at a good college makes you a certain kind of person. A college graduate is more likely to read books in his free time, pay attention to spelling and grammar, know how to recognize and fact-check dubious statements by authority figures, juggle multiple deadlines, and so forth. And for a variety of reasons, people with these character traits tend to be good choices for white-collar jobs.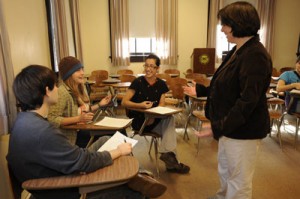 This kind of cultural transmission is really hard to accomplish via the Internet. An online course can probably teach you facts about history as well as a flesh-and-blood professor could do. But a website won't exhibit the kind of infectious enthusiasm that turns students into lifelong history buffs. You can certainly learn computer programming from an online university, but it can't seat you next to a guy who regales you with tales of his internship at Facebook. An online instructor can critique the half-baked paper you wrote at the last minute, but his critical comments won't carry the same sting as they would if you had to meet him face-to-face.
Of course, there's a lot of diversity in higher education. This kind of cultural argument may not apply as much to vocational schools that are more focused on teaching specific job skills. Also, older students probably wouldn't benefit as much from—and probably wouldn't have time for—four-year immersion in a college environment. Schools that cater to these types of students may face a more direct threat from Internet-based instruction models.
But I see no reason to think that the new Internet-based business models Christensen talks about will move very far "up market." Above the basic vocational level, at least, an education is not a discrete product like a disk drive or a ton of steel. Much of the value of going to college flows from subtle positive externalities that emerge when you spend four years in close proximity to other people with similar interests, abilities, and values. It won't be possible to replicate that experience via the Internet any time soon, and so I doubt most traditional 4-year colleges need to worry about the innovator's dilemma.