My friend Jerry Brito is one of the best-connected and most insightful observers of the Internet I know, so when he starts talking up an Internet trend, I pay attention. But after reading his case for Bitcoin, a new digital currency, I remain a skeptic.
The article is worth reading in full, but here's an important part of his case for Bitcoin:
The web has also seen all-purpose digital currencies, from defunct dot-com bubble start-ups Flooz and Beenz, to the slightly more successful e-gold. Unlike cash, however, digital currencies to date have had a third party intermediary monitoring transactions. That's because digital cash is different from physical cash in one very important way: If I hand you a 100 euro bill, I no longer have it. You can't be as sure of that, however, when the cash is just 1's and 0's. So it's been necessary to have a trusted intermediary deduct the amount from the payer's account, and add it to the payee's.

Bitcoin is the first online currency to solve the so-called "double spending" problem without resorting to a third-party intermediary. The key is distributing the database of transactions across a peer-to-peer network. This allows a record to be kept of all transfers, so the same cash can't be spent twice–because it's distributed (a lot like BitTorrent), there's no central authority. This makes digital Bitcoins like cash dollars or euros: Hand them over directly to a payee, and you don't have them anymore, all without the help of a third party.
It's an intriguing concept, but the fundamental question about any currency is whether its value will be stable over time. I'll discuss why this seems dubious in a series of two posts. Today I'll focus on the demand side; tomorrow I'll consider claims that the supply of Bitcoins will be more stable than traditional currencies.
The fundamental demand-side problem is that it's not clear why anyone would want Bitcoins—which are, after all, just entries in a database—in the first place. The obvious retort is that the same objection could be made of any fiat money system. The value of a fiat currency like the dollar is a matter of social convention: it's valuable to me because other people will accept it as payment for stuff I want to buy. Theoretically, if you persuaded everyone that dollars were worthless, this would become a self-fulfilling prophesy. Conversely (the argument goes) all we have to do to make Bitcoins a "real" currency is to persuade some people that it's valuable. And apparently, the creators of Bitoin have already succeeded in this task.
But dollars have at least two advantages over Bitcoins. The obvious difference is that the United States government requires taxes to be paid in US dollars. Since federal taxes represent a significant fraction of most peoples' income, they will continue to demand dollars even if they prefer another currency for day-to-day transactions.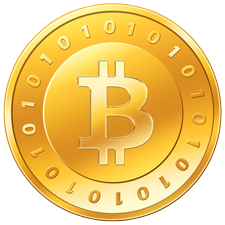 The more subtle difference has to do with network effects and transaction costs. Dollars underpin the American economy in essentially the same way that the TCP/IP protocol underpins the Internet. The original choice of a medium of exchange was arbitrary, but people needed to pick something and once the dollar was chosen it acquired tremendous momentum. Convincing Americans to switch to a currency other than the dollar is roughly as futile as convincing the Internet to switch to a protocol other than TCP/IP, and for the same reasons.
First, people have made tremendous investment—emotional, financial, and technological—in dollars. Millions of vending machines and cash registers are designed to work with dollar-denominated coins and bills. People expect to see dollar-denominated prices in stores, and they have an intuitive sense for what's a reasonable dollar-denominated price for a gallon of gas or a dozen eggs. They have dollar-denominated bank accounts, get dollar-denominated paychecks, and expect to retire on dollar-denominated pensions. It's really hard to persuade Americans to use something else.
Second, currencies are subject to massive network effects. It's much more convenient to carry a currency that 99.9 percent of people accept than the currency that 0.1 percent will take. People who hold obscure currencies have to waste time and money converting it to a more popular currency before they can perform everyday transactions. And people who conduct business in multiple currencies not only have to perform a lot of extra math, they also have to worry about exchange rate risk—the risk that a change in exchange rate will suddenly make a previously profitable business model suddenly unprofitable.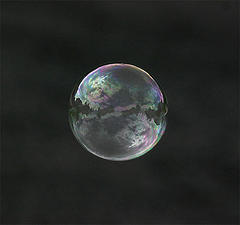 Together these factors make the demand for dollars "sticky." It's hard to see any analogous stickiness in the demand for Bitcoins. As far as I can tell, there are few, if any, markets where Bitcoin transactions are more convenient than traditional fiat currency transactions. I've read some claims that Bitcoin is popular in the drug trade and other illicit markets, where the lack of intermediaries has obvious advantages. It's hard to judge whether these claims are true, or whether such markets are substantial enough to support a new global currency, but I have my doubts.
Illicit uses aside, the demand for Bitcoins seems to be driven by a combination of speculation and ideological enthusiasm. And we have a word for an asset whose value is driven by irrational exuberance: a bubble. I predict this one will pop once the novelty wears off.