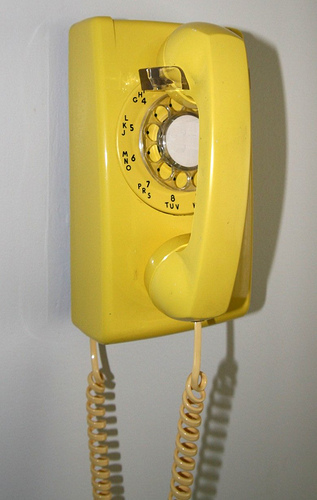 I was fortunate to have three of today's smartest libertarian tech policy scholars respond to Thursday's post about spectrum policy. I was particularly interested in Adam Thierer's thoughtful response:
In this case, the net result of your advocacy for a Lockean Proviso for spectrum would be a newly empowered bureaucratic regulatory regime imposing a top-down, command-and-control vision on wireless markets. Somehow I don't think that is consistent with the traditional "bottom-up" thinking at work on this blog!

Preemptive, "Mother-May-I?" regulation isn't the way to go. For better or worse, antitrust law will probably be with us forever, and if things go disastrously wrong in this market, presumably antitrust officials will intervene. But isn't it better to let the experiments continue and see what the natural evolution of the marketplace brings us? The burden of proof is on you to show why 5 unelected bureaucrats should micro-manage markets and resources.
What I find interesting about this passage is the tension between the first and second paragraphs. Adam says that "if things go disastrously wrong in this market, presumably antitrust officials will intervene." This appears to be a grudging admission that if the wireless market gets too concentrated, then the government ought to use its powers under antitrust law to prevent or reverse consolidation.
But why should the government wait until we get all the way to "disastrously wrong" before doing anything? Once you've conceded the point that excessive concentration is bad for consumers, and that antitrust law is an appropriate remedy for this harm, it's not clear what the rationale is for only acting after disaster has struck. Breaking up a merged company or preventing harms via conduct remedies are much more laborious, top-down processes than blocking a merger before it happens.
This has long been a tension in the libertarian approach to antitrust law. Some libertarians, such as Ayn Rand here (around 9:00) argue that monopolies never arise in a free market. Adam himself contributed to this body of thought with this paper arguing that the Bell monopoly was the product of government regulations rather than free markets. I think this argument appeals to many libertarians because if the claim is true, then we don't need to wrestle with the hard question of what to do when monopolies arise.
But the more I think about this line of reasoning, the more it seems like a non-sequitur. We don't live in an ideal free market, and monopolies clearly do happen in the actual economy we've got. Maybe libertarians are right and they're the product of government interference in the free market. Maybe we're wrong and some monopolies would occur even in a perfect free market. But I don't think this matters if the question is what to do when a market becomes highly concentrated.
Like most libertarians, I suspect that a more liberal spectrum regime would produce more competition in the wireless industry rendering spectrum caps irrelevant. But if anything, this seems to me like an argument for, not against, blocking mergers that would take us farther from the outcome a true free market would produce. The federal government has a responsibility to clean up its own messes, as it did with the Ma Bell breakup in 1984, and it will hopefully do by blocking the AT&T/T-Mobile merger.