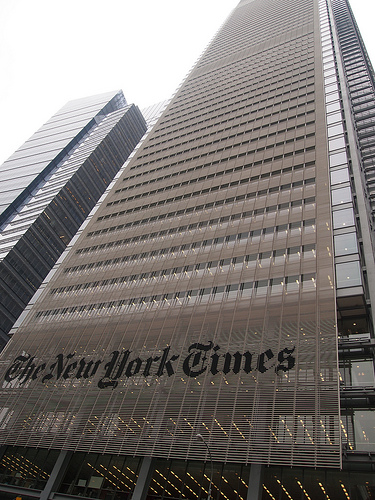 Last week I got in a bit of an argument with Adam Thierer, Randy Picker, and others about the New York Times paywall. I think a paywall is a bad business strategy, but my opposition to paywalls is mostly a matter of (as I tweeted to Adam) "personal principle rather than business advice." Adam seemed confused by that statement, so let me see if I can elaborate.
This hilarious post from the Monkey Cage, "Monkey Cage to Begin Charging NY Times Employees for Access," captures the essence of my objection in a funny way. There are millions of people on the web competing for the attention of readers. I am one of them. I'm writing this paragraph because I want people to read it. Having readers is valuable. They yield advertising revenue, interesting comments, professional opportunities, and more. I regard each and every one of my readers—you—as doing me a favor. So thanks.
In economic terms, what's happening is that I'm giving you something—a copy of this post—whose marginal cost to me is basically zero. You're giving me something—your time—that is far more scarce and valuable. Since I'm getting the better end of the deal, I need to work hard to make sure you're getting enough value out of the deal to entice you back in the future.
So I find it pretty rich when a site thinks it's doing me a favor by letting me read its content. To be sure, the New York Times is a great website. But there is far more free, good content on the web than I could possibly find time to read. My RSS reader is full of smart bloggers I wish I had time to read. So the Times should be grateful for the time I devote to their website rather than one of the many alternatives.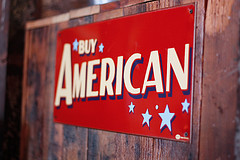 I'm belaboring this point because there's a kind of twisted moralism underlying a lot of discussion of this issue. Partisans for mainstream media sites like to portray consumers as deadbeats for preferring not to pay for online content. I think this partly reflects the general sense of entitlement among mainstream media outlets that is a holdover from the days when technological constraints made content a lot scarcer than it is today. And I think it also has to do with a point Mike Masnick made years ago: people find the number zero really counterintuitive. People find it hard to understand how you can make money giving away content, despite the fact that we're literally surrounded by examples of companies making billions of dollars doing just that. And when people find an economic situation confusing, they often apply an inappropriate moral gloss to it.
So it's worth saying explicitly that people who prefer free content have nothing to be embarrassed about. We're just doing what savvy consumers in every competitive market do: looking for the best deal. If anything, it's tacky for a media organization that's been fortunate to receive a reader's valuable attention to demand that she pony up some cash as well. The reader is doing the publisher a favor by reading its content, not the other way around.