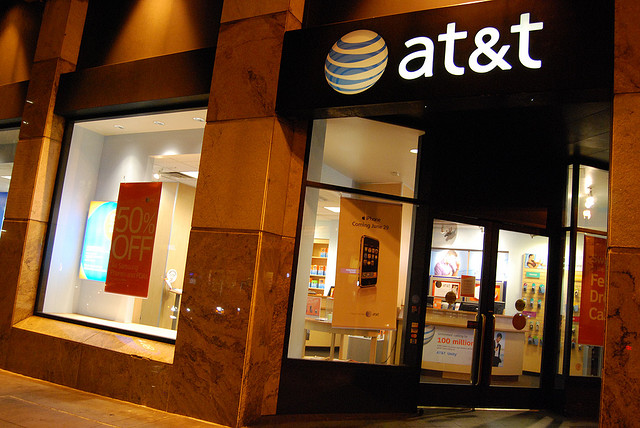 AT&T, the second-largest mobile phone company, recently announced that it intends to purchase T-Mobile, the number four wireless firm. Jerry Brito has a typically insightful post in which he argues that this merger is all about spectrum scarcity:
If a carrier wants to acquire more spectrum to meet consumer demand for new services, it can't thanks to the artificial scarcity created by federal policies that dedicate vast swaths of the most valuable spectrum to broadcast television and likely inefficient government uses. It's gratifying to see the FCC now confronting the "spectrum crunch," but waiting for a deal to be brokered on incentive auctions is a luxury carriers don't have.
I think this analysis is correct as far as it goes. But I think it's worth thinking about the implications in more detail.
There's been a ton of discussion of whether the merger would increase or reduce prices. That's important, of course, but it's only part of the story. Wireless connectivity is not a commodity like electric power or iron ore. Consolidation has implications not only for our pocketbooks, but also for consumer choice and innovation.
Consider the handset market. Over the last few years, mobile platform vendors like Apple and Google have been fighting with wireless companies like Verizon and AT&T for control over the user experience. Verizon apparently refused to carry the original iPhone because Steve Jobs demanded too much creative control. Google has taken a more conciliatory stance toward the carriers, allowing them to customize the Android operating system for their own customers. Still, the introduction of Android represented a dramatic shift of power from Verizon to Google; Verizon's willingness to take this step was almost certainly a reaction to AT&T's success with the iPhone.
The long-run balance of power between the software industry and the wireless industry depends a lot on their respective concentration. Generally speaking, the more concentrated industry will be able to dictate terms to the less-concentrated one. The existence of T-Mobile, Verizon, and Sprint gives Apple leverage in its negotiations with AT&T, just as the existence of Google, Microsoft, and Palm give AT&T leverage against Apple. Take T-Mobile out of equation and power shifts from Silicon Valley to the carriers. Personally, I'd rather have Apple and Google in charge than AT&T and Verizon.
And wireless carrier competition is particularly important for small hardware and software firms trying to break into the wireless market. Large, bureaucratic companies tend to resist disruptive technologies. The fewer wireless carriers there are, the harder time the inventor of the next iPhone or Kindle will have finding a partner willing to carry it. It's not a coincidence that T-Mobile, the smallest of the national carriers, also has a reputation for running the most open network.
Competition offers other non-price benefits too. Chris Soghoian points out that T-Mobile currently offers industry-leaing privacy protections for its customers. After the merger, that option is likely to go away. The larger carriers also have a long history of crippling various features of mobile phones that they believe will harm their business models. The existence of smaller, more accommodating firms like T-Mobile provides an important check on these practices.
Fine, I hear you say, but shouldn't we be minimizing government interference with the free market? We absolutely should. But we have to keep the big picture in mind as we think about what that means.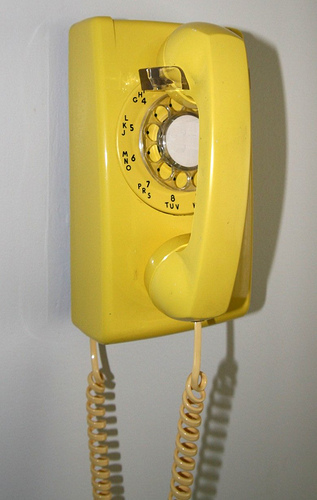 Consider the 1984 breakup of AT&T. In some sense, this was government interference in the marketplace. But in the larger context of federal telecom policy, it was clearly an effort to undo some of the damage done by earlier government policies. After decades of pro-monopoly telecom regulation, AT&T had become a de facto creature of the state, enjoying outsized profits and control over their customers thanks to government regulation. Breaking the company up was a way of reducing this state-conferred power and getting us closer to the state we would have reached in a competitive market.
Similarly, in 2004 Cato published a paper by Lawrence J. White advocating government regulation of Fannie Mae and Freddie Mac. These were nominally private companies, but White recognized that their outsized profitability flowed from privileges that had been conferred on them by the government. Once again, the limited government position involved targeted regulation of private parties to prevent them from further exploiting their government-conferred privileges.
A similar principle seems to apply here. The Big Four wireless carriers are not monopolies or government-sponsored entities, but like Ma Bell they enjoy enhanced profits and power thanks to government-created barriers to entry. And it seems likely that their profits and power would be magnified by further consolidation. Blocking the merger, then, might be less a matter of the government interfering with the free market—which it has been doing constantly since 1926 anyway—as trying to ensure its ongoing interference with the free market doesn't have larger anticompetitive effects than necessary. In other words, once the government has created a four-member oligopoly by force of law, it has an extra responsibility to prevent collusion among its members.
Does that mean the FCC should block the merger? I'm not sure. Maybe wireless networks are so expensive to build that the market just can't support more than three of them no matter how much spectrum is available. It's certainly possible that the merged AT&T-Mobile will enjoy lower costs thanks to economies of scale, and that competition with Verizon and Sprint will force them to pass those savings along to consumers. But I'm skeptical. And even if post-merger prices would decline, it's not clear that these savings are worth losing the non-price advantages of competition.
The Clinton-era FCC reportedly had a rule prohibiting any single cellular firm from controlling more than a third of the available spectrum. The rule was dropped by the Bush FCC, but maybe it's time to bring it (or maybe even a more stringent version) back. One advantage of this rule is that it's clear and objective, with limited potential for favoritism. Another advantage is that it doesn't involve the government directly second-guessing the outcome of the market process. If Jerry and I are wrong to think the industry is primarily constrained by spectrum, then the firms could divest enough spectrum to get under the cap before completing the merger. That would allow them to realize whatever economies of scale might exist on the network-building side while ensuring that there's enough spectrum available for other firms wanting to compete with them.
Update: Jim Harper points out that the Cato paper's first recommendation was full privatization of Fannie and Freddie, and that government regulation was presented as a fallback position. He's absolutely right, and I should have been more clear about that.
But I think this underscores my point. My first choice would be comprehensive spectrum reform that would put the majority of the electromagnetic spectrum under a flexible-use property regime. Then there'd be plenty of spectrum available to firms that wanted to enter the wireless market and no need for government review of wireless mergers.
But that isn't the world we live in, and so we have to think about second-best policies. And as with Fannie and Freddie, I think that might mean a certain amount of regulation. Those regulations should be as narrowly targeted as possible on mitigating the problems with the broader regulatory structure—in this case, the anti-competitive effects of artificial spectrum scarcity.